This ClassicCars.com Marketplace featured listing is a 1969 Chevrolet Chevelle. At the time, the Chevelle was advertised as "America's most popular mid-size car." This particular one is living in Cincinnati, Ohio.
To better understand what makes this cool requires an understanding of the culture at the time. The first generation Chevelle concluded its run from 1964-67. That model echoed a more conservative time and was conceptually simple and was similar to the standard size Chevys of the mid/late 1950s.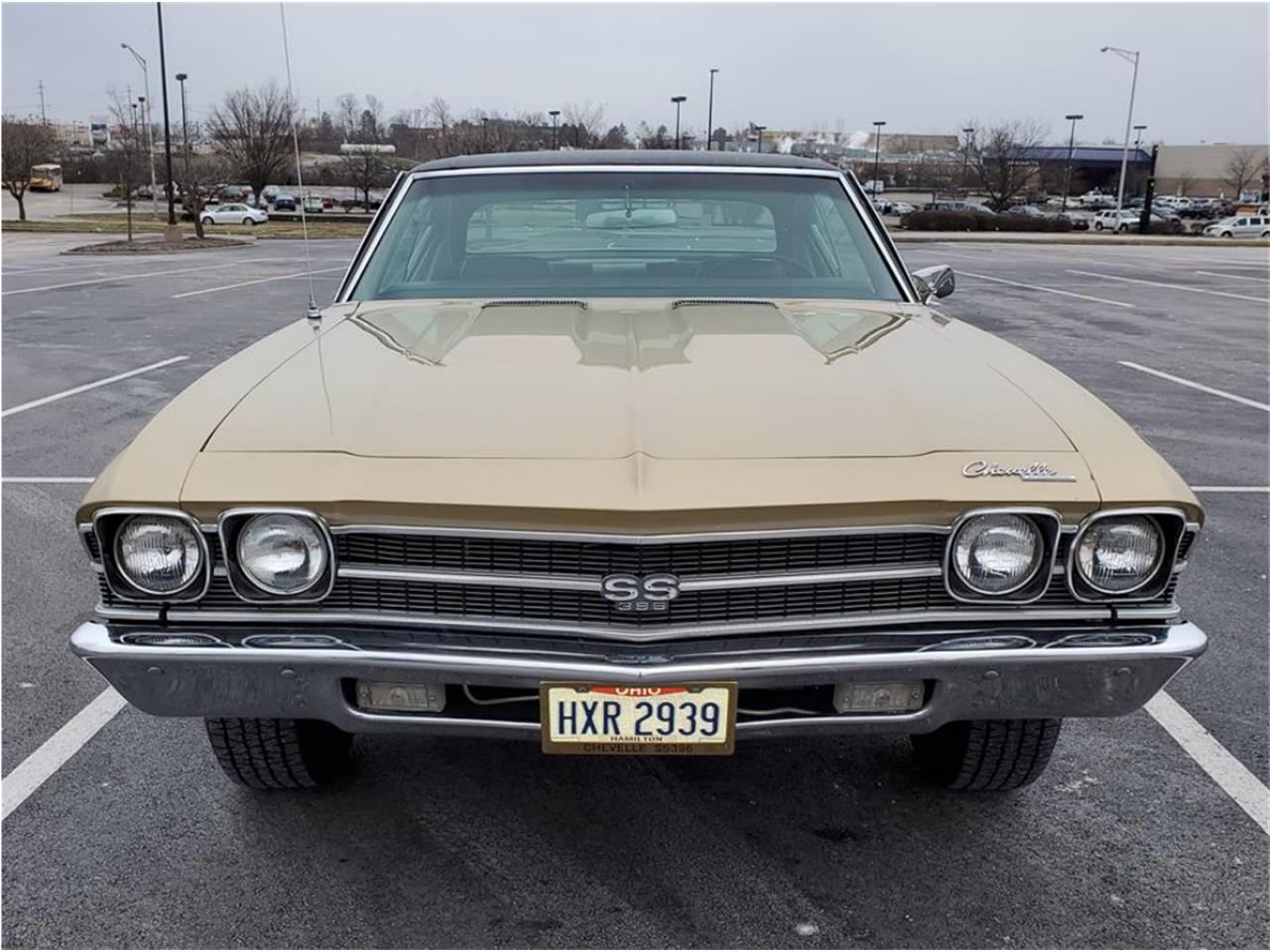 In 1968 the NASA Apollo program captured America's imagination with unimaginable power and adventure. In 1969, Armstrong and Aldrin touched down on the Moon. Back on earth, music was breaking new ground with the birth of punk. The Beatles had their final public performance, The Stooges released their self-titled album, and MC5 released Kick Out The Jams. Rock & Roll became more controversial with The Rolling Stones' Altamont, California concert that turned into fiasco with the stabbing death of a fan by a member of the Hells Angels.
The second generation Chevelle that came to market in 1968 ushered in a revolutionary, bold look reflecting the passing of one era and the start of another. The long hood and short deck shared the sports car proportion with GM's Chevy Camaro, and it was certainly intended to battle the Ford Mustang that came out in mid-1964. The horizontal bar across the revised grill connects the quad headlights and helps to demark the model year change. This also emphasizes the wide appearance (75.4 inches) of the 1969 Chevelle. This has a length of 197.2" and the original height of 52.6" and weight of 3,520-lb.
The 1969 Chevelle came in differing models, this included the Nomad, 300 Deluxe/Greenbrier, Malibu/Concours, and Concours Estate series. The SS 396, which was a stand-alone model in 1968 turned into an option package available on the two-door models for the grand sum of $347.60. Malibu Super Sports were more plentiful, which gave rise to the rarity of the Chevelle SS optioned muscle cars.
At the time, the 396 base motor produced 325 horsepower, but those that were looking for more thrust could order the 396 with either 350 or 375 horses under the double-domed hood. However, larger powerplants came in sizes of 400, 402, 427, and 454 cubic-inches.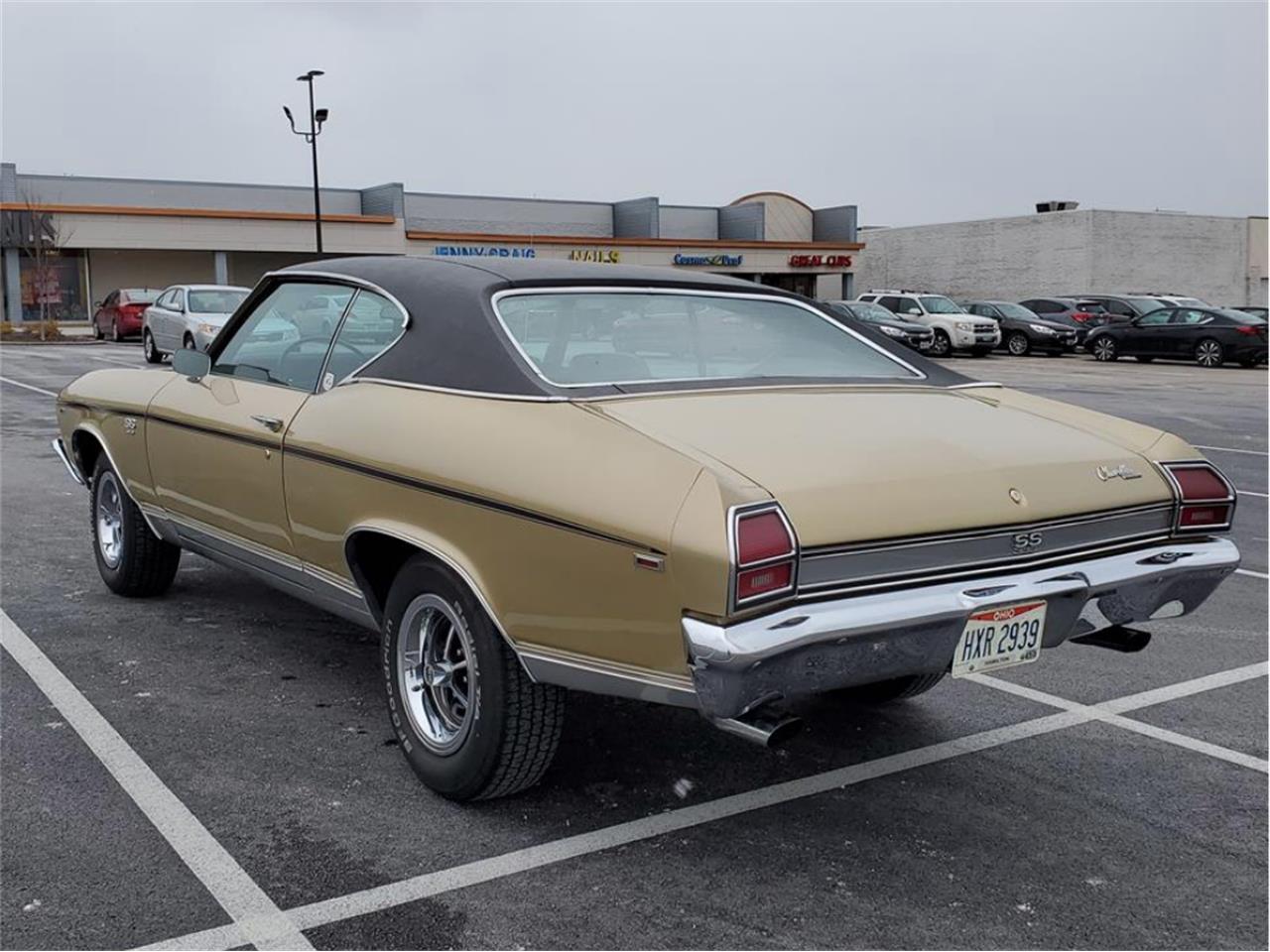 This car shows off gold paint (resprayed) with a black vinyl top, as it did when it came from the factory. This had a body-on-frame restoration roughly ten years ago. Under the hood, the motor has been bumped up to a 454 (7.4-liter) displacement, which is now coupled to a Holly intake, EFI/Throttle-body fuel injection from MSD, 373 Posi rear end, and Flow-master headers and mufflers. Upgrades are numerous.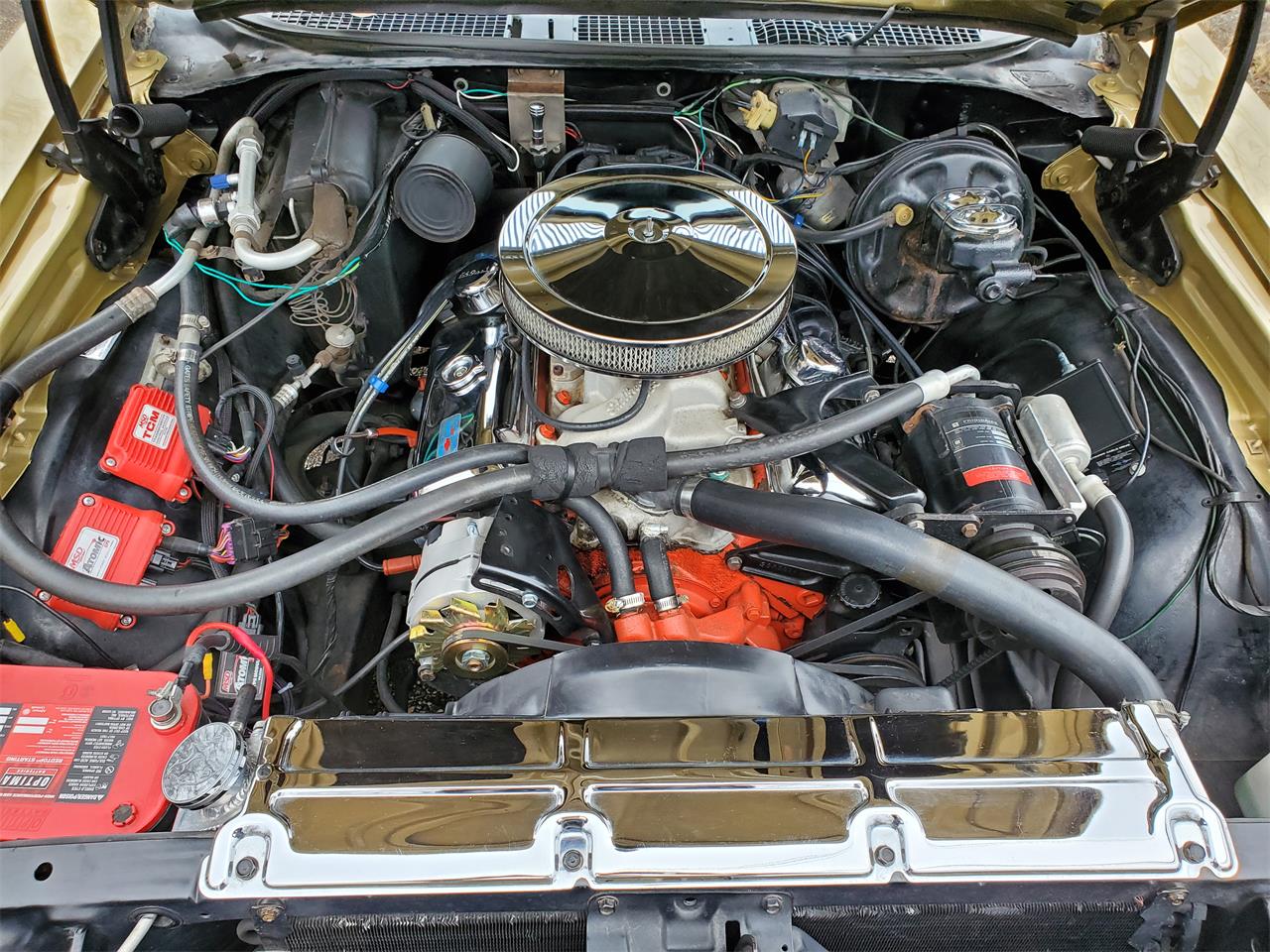 This 1969 Chevelle has the look the public craves and updates that an owner appreciates.
To view the listing on ClassicCars.com, click here.